Filters are like human lungs, specifically designed to filter dust entering the engine, protecting the cylinder, piston, piston ring, and carburetor from wear and extending their service life!
The benefits of a good filter have a ratio of 100:1. Because the cost difference between a good filter and a counterfeit filter will not exceed 5 yuan each, but damaging an engine will cost at least 500 yuan, 500:5 = 100:1.
Firmly resist counterfeit and inferior products! Never bow to low-quality counterfeit products! Firmly protect the beloved cars of the majority of car owners from damage!
It's not easy for our motorcycle-riding brothers to make money. We must never deceive them into "being used" by counterfeit and inferior products, harming them, where is the conscience?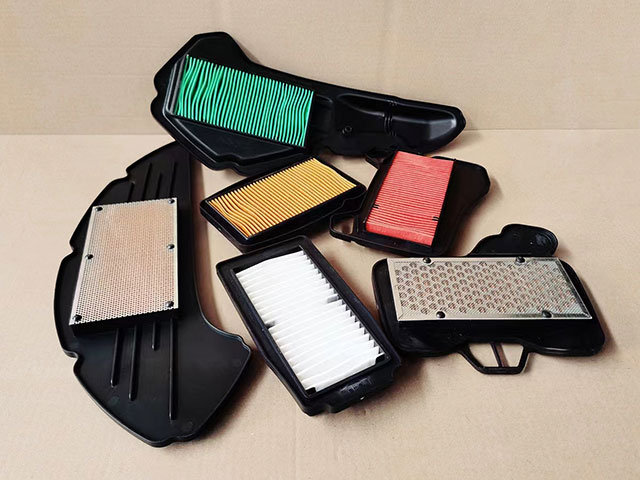 Air Filter
Installing a high-flow air filter will give your motorcycle the best performance. Jiabin motorcycle air filters use a special cotton fabric that provides an oil-suspended medium and also has a molded rubber sealing surface for airtightness. Jiabin motorcycle air filters can produce a variety of OEM replacement filters, which can increase flow compared to ordinary paper filters, thereby improving performance and preventing more dirt.
Oil Filter
We also offer a variety of OEM replacement motorcycle oil filters. Fram oil filters (with all gaskets) can reliably protect the engine, Vesrah oil filters can capture the smallest particles and are made with the highest quality filter paper, Jiabin oil filters are a very high-quality motorcycle oil filter, with stable performance and high quality.