We are a professional motorcycle filter manufacturer in China
---
Main Proudct:
Motorcycle Air Filter, Motorcycle Oil Filter, Motorcycle Fuel Filter.
Custom:
OEM & ODM Service
Certificate:
ISO 9001, CE certificate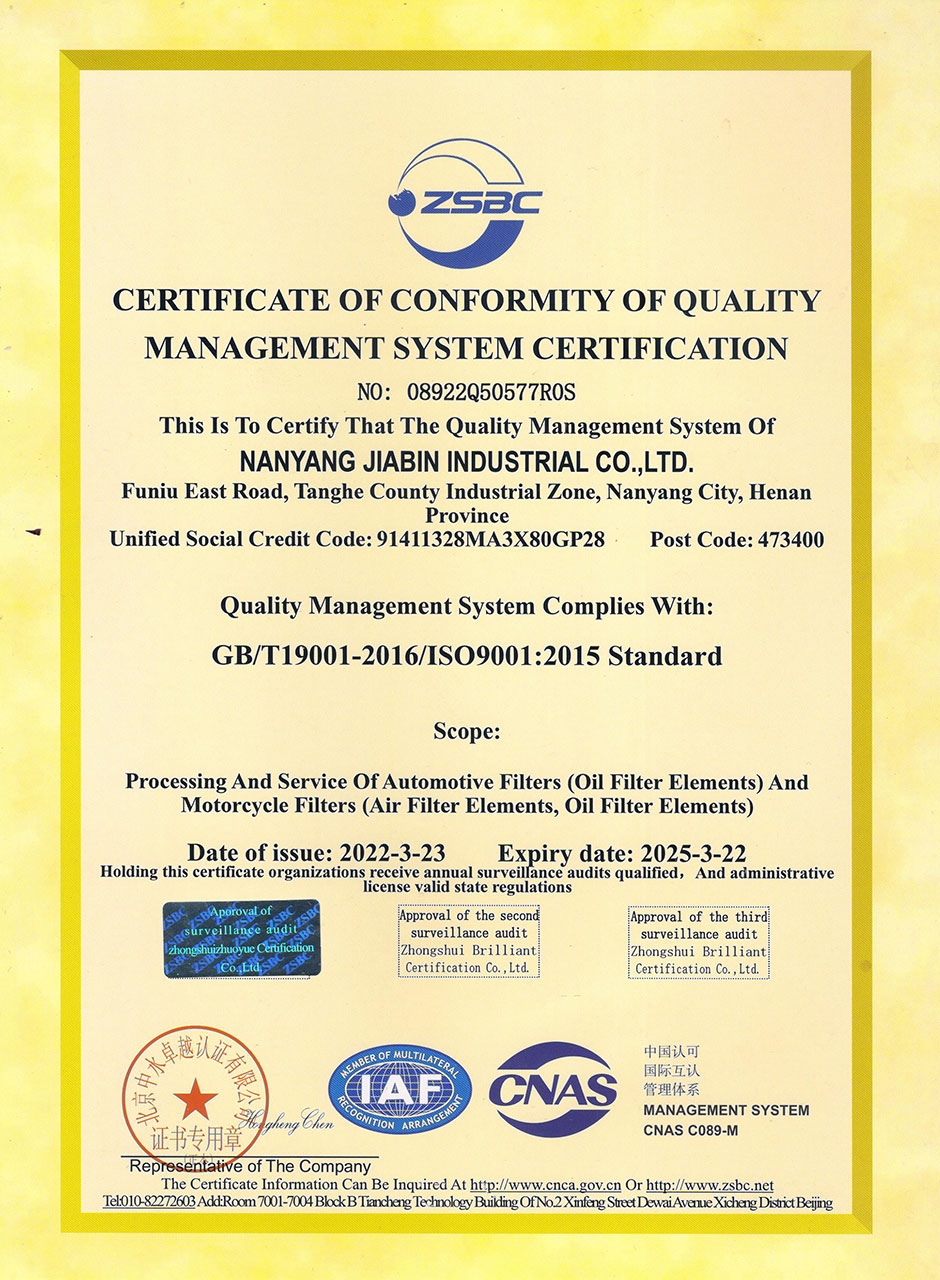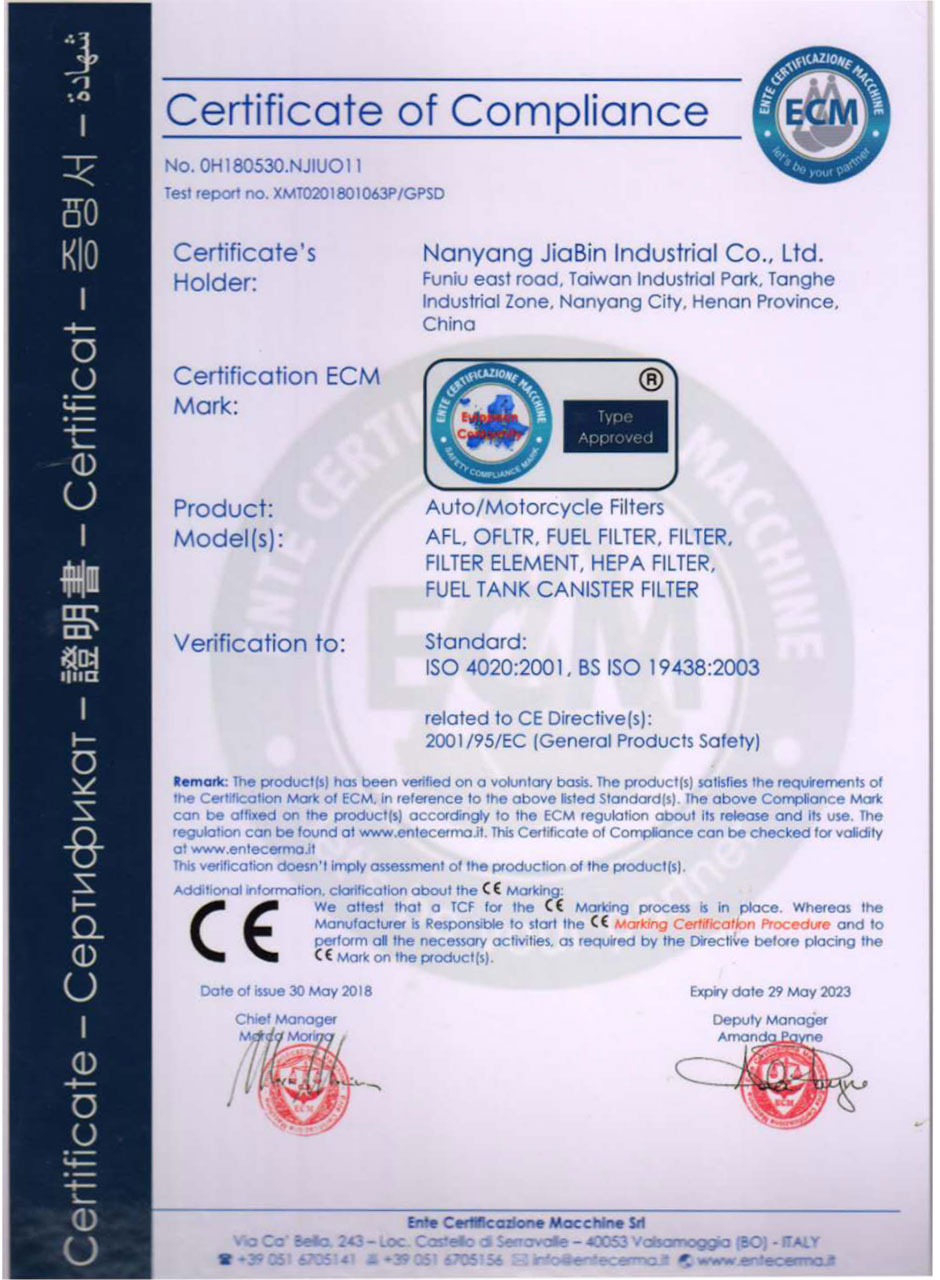 Description:
The filter is made of high-quality PP plastic material, with no breakage or deformation, and has a good sealing effect during installation.
Professional imported filter paper is used, the filter paper is cured at high temperature, and the filtration efficiency reaches 99.9%.
Professional foam is used, after secondary foaming, the filtration effect meets the standard.
Our Air Filter:
Installing a high-flow air filter will allow you to get maximum performance from your motorcycle. Jiabin motorcycle air filters uses special cotton fabric that provides a medium for oil suspension and also features a molded rubber sealing surface for an airtight fit. Jiabin motorcycle air filters manufactures a large selection of OEM replacement filters that increase flow for higher performance and stop more dirt than normal paper filters.
Our Oil Filters:
We also has a wide selection of OEM replacement motorcycle oil filters. Dependable protection from Fram oil filters (complete with all gaskets), Vesrah oil filters trap the smallest particles and are manufactured fom the finest filter paper, Jiabin oil filters are a very high quality motorcycle oil filter, Stable performance and High quality.
Our Fuel Filters:
The faster your fuel flows, the more performance you can get out of your bike. Motorcycle fuel filters can be either flashy or efficient. Either way, we have motorcycle fuel filters available. We have a number of motorcycle fuel filters in a variety or colors, sizes and styles Filters which you can choose.